We are in unprecedented times due the Covid-19 pandemic. We wanted to thank all our patients, colleagues, volunteers and the organisations we work with for their continued support and incredibly hard work during in these difficult times. The outpouring of support for NHS and other Key Workers is wonderful and hugely appreciated by all of us.
* To Cancel Appointments Only please Text: 07592846459 "Cancel" include your name, date & time of appointment *
Appointments
To book an appointment ring on the day you wish to speak to a Doctor, there are a few pre-bookable appointments.
Call us on 0116 261 6234 (Highfields Medical Centre) or 0116 253 4919 (Belgrave Medical Centre) to book a telephone appointment in the first instance.
Our team of Patient Services Advisors will ask a few questions to ensure your query is directed to and booked with the most appropriate team member.
GP Appointments last 10 minutes as standard, if you require more time, please speak to our team of patient services advisors.
Initially you will be assessed over the phone by a GP, after which if you need to be seen clinically, they will arrange a face to face appointment for you. This new system is due to the Covid-19 pandemic, to protect you – our patients, and our colleagues.
Nursing Team
Our Practice Nurses deal with a wide range of services, including managing long term conditions, immunisations, screening services etc. Appointments are generally 15-20 minutes long and can be booked in advance.
Pharmacists
Our Clinical Pharmacists are key in supporting and managing the repeat prescription process, conducting medication reviews and providing point-of-contact advice to patients about medicines and addressing any concerns.
First Contact Physiotherapists
Low back and neck pain are the greatest cause of years lost to disability in the UK, with chronic joint pain or osteoarthritis affecting more than 8.75 million people. In addition, musculoskeletal conditions also account for 30% of all GP appointments.
The vast majority of musculoskeletal first contact practitioners are physiotherapists with enhanced skills. They can help patients with musculoskeletal issues such as back, neck and joint pain by:
assessing and diagnosing issues
giving expert advice on how best to manage their conditions
referring them onto specialist services if necessary.
Patients with back and joint pain, including conditions such as arthritis, will now be able offered appointments with our onsite physiotherapist directly, rather than waiting to see a GP or being referred to hospital. Patients can also see a physiotherapist by speaking to our team of Patient Services Advisors.
By making it easier for patients to access physiotherapist, patients will have quicker access to diagnosis and treatment, helping them to manage their conditions more effectively and recover faster, so they can get back to normal life quickly.
Social Prescriber
Social Prescribing supports patients who visit their GPs but do not necessarily immediately require clinical treatment. It is estimated that around 20% of people visit their GPs for non-clinical reasons – from financial worries to social isolation. Social prescribing aims to address the wider determinants of health by supporting patients to access community groups and voluntary organisations running a wide range of activities from benefits advice and housing help to bereavement support, singing and cooking classes and sports clubs.
What do they do?
Our social prescriber supports people who lack the confidence, knowledge or motivation to approach other agencies or get involved in community groups on their own. They are link workers helping build relationships with the providers of voluntary, local and community services and maintain their knowledge of the various programmes offered by these organisations in their local area. This helps them co-produce a support plan with patients tailored to the individual's needs and goals and in line with services and programmes available locally. The social prescriber will then help the patient to access the agreed support.
Which patients might benefit from social prescribing?
Examples of issues for which our social prescriber can provide support include:
Loneliness
Debt
Emotional Wellbeing
Bereavement
Health Conditions
Family / Friends
Employment
Caring Resposibilities
Housing
Lifestyle
Extended Opening Hours
We are able to offer a limited number of appointments during extended surgery hours on Tuesday evenings at Highfields Medical Centre. Ideally, these slots are for people who find it difficult to attend the Practice during normal working hours and these are booked by the Doctors and Nurse Practitioners.
SystmOnline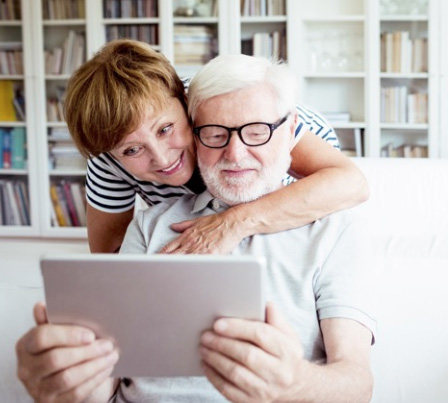 Doctors' telephone call backs are available to book via SystmOnline, these can be booked in advance dependant on availability.
Initial login details can be obtained from the Practice reception. A form of personal identification may be required.
Once you have registered to use the online services, you will have access to making future requests online including booking and cancelling appointments and ordering your next repeat prescription.
Problems booking online appointments?
Use the SystmOnline Support Centre before you call us.
The NHS App
Highfields Medical Centre would like to invite you to use the NHS App
The new, simple and secure way to access a range of NHS services on your smartphone or tablet.
You can now use the NHS App to access a range of services.
What the NHS App does
Use the NHS App to:
check your symptoms
find out what to do when you need help urgently
book and manage appointments at your GP surgery
order repeat prescriptions
view your GP medical record securely
register to be an organ donor
choose how the NHS uses your data
Connecting GP surgeries to the NHS App
Patients at 95% of GP surgeries in England can now use all the features of the NHS App.
Keeping your data secure
When you register in the app, the App providers will carry out checks to confirm your identity. The app will then securely connect to information from the Surgery. To keep your access secure, they will send a security code to your phone each time you use the app.
Download the app:
Get help with the app
If you have any issues using or downloading the app, check the NHS App help and support page.